A Buyer's Guide to Closing Costs Infographic
Would you like to get an overview over the closing cost to expect as a typical buyer ?
Here is a very good infographic prepared by the Florida Realtors Association.
Click the image below to learn more!
A new window with an infographic in a pdf file about closing costs
will open and you can download or print the article!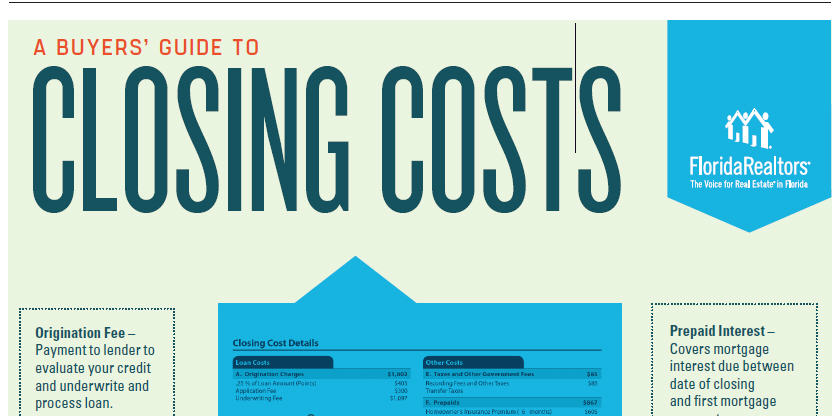 Enjoy
Gitta
Keywords:
Closing Costs, Buyer, Infographic, PDF, download, FAR, Florida Realtors Association, Bying, Selling, Home, Property, Real Estate.